S

2022

W

00::
GZL
POWER RANKINGS
The 'Lord of the Rings' Edition
Wednesday, March 15th, 2022
AF, GreenZone Media Committee
WANT TO CATCH UP
?
S
2018
W
05
(Joaquin Phoenix)
SAURON::
32.
Cleveland Browns
( LR #25 )
I want to preface this by saying that I don't think the Browns are the worst team in the GZL - I just feel their franchise is cursed and they are never supposed to win a Championship. On paper, they have a Championship caliber defense that should get them into the playoffs annually - and some years it does. They also have one of the best QBs in the league - Boston Mallett - but that guy hasn't finished a full season in two years. And for good reason - the offensive line is abysmal. They also don't possess the WRs to compete, so if the team ends up with Jacoby Brissett trying to win games, they could have the worst offensive passing attack in GZL history. Sure, they could add another passer if the time comes, but the best options have dried up already. If they were smart, they'd already have the all-seeing Eye of Sauron on the lookout for a backup QB. Or at least some offensive tackles.
SHADOWFAX::
31.
Indianapolis Colts
( LR #31 )
It's gotta be tough being the franchise that only wins 3 or 4 games a year. In fact, they've won 18 games in the last 5 years. That's rough. Props for hanging in there. For those that didn't know, Shadowfax is also the horse of Gandalf - fitting, since Galdalf (in his various forms) ended up being Tennessee and Denver - who have been riding the Colts for years. Denver is (7-1) against the Colts and Tennessee is (19-5) against them. Is there anything for them to look forward to this year? Ja'Bar Powers should be fun. But it's bad when the ceiling for a team is a potential Rookie of the Year win. The offensive line in Indy is historically bad, so improvements by Teddy probably won't matter.
SHELOB::
30.
Buffalo Bills
( LR #16 )
I went Shelob here because he was the villain that tangled the poor hobbits in his web when they were nearly to Mount Doom, their destination. That's almost fitting for Buffalo, as it seems like this franchise grabs and ties up players that are near their peak, and prevents them from ever getting there. For years we've seen players like Andy Luck, Mark Barron, Barrett Jones, Robert Woods, and so many more get tanlged in the web of mediocrity with no hopes of a Super Bowl. It appears that Riddick Owen and Derek Carr are the next two victims to try and escape the silky sticky icky.
THE ORCS::
29.
Baltimore Ravens
( LR #26 )
28.
Atlanta Falcons
( LR #32 )
27.
Houston Texans
( LR #11 )
26.
Kansas City Chiefs
( LR #19 )
25.
New York Jets
( LR #17 )
Here they are - the ORCS. This group has some flaws, and based on their franchise histories it's tough to trust them - but these teams are so talented that someone in this group WILL rip someone's face off and turn their season upside down. The Chiefs look like they have their first legit offense in a long time (sorry Tebow). The Ravens are healthy... for now. The Texans have their winningist GM of all time back. The Jets have an explosive offense. The Falcons have seemingly been rebuilding forever, but if Cubby and Bo play up to their ability, they will be a threat.
THE BLACK RIDERS::
24.
New York Giants
( LR #13 )
23.
San Diego Chargers
( LR #12 )
22.
Pittsburgh Steelers
( LR #4 )
Legend says the Black Riders are the spirits of former bearers of the rings. Now known as the Nazgul, these fallen champions now serve Sauron to seek out the ring. And sure, James Paronne (R.I.P.), John Stanley, Travis Robbins, and Brian Brown are no longer around to chase rings, but being the NEW GM trying to win a Championship in the shadow of three of the most storied GMs in GZL history has to be a tough challenge. Of the three, the Giants seem the most particularly at-risk, as that OL with a scrambling QB should be painful. The Chargers shipped off any remnants of their Super Bowl wins, and now appear to be in a mini-rebuild mode, although they wouldn't be this low if they didn't play in such a tough division. The Steelers have to keep Mallett on the field and inexplicably have never seemed that concerned in finding a new running game.
MERRY & PIPPIN::
21.
Miami Dolphins
( LR #10 )
20.
Carolina Panthers
( LR #7 )
Ok, so we don't have a Merry and Pippin, but the next best thing is Olly and Mellon, right? The Panthers appear on the uptick last year, but I think they'll suffer in a division with not only AF, but also John Stanley. I could be very wrong, though. The Dolphins have a talented and promising roster and have a winnable division. I think the main thing standing in their way is Nick Foles. C'mon though, you'd watch the Olly and Mellon show.
FARAMIRE::
19.
Cincinnati Bengals
( LR #28 )
My man. One of my favorite doods ever, and one of the most underrated GMs in the league. Like Faramire, doesn't get the credit he deserves, and is routinely an overachiever. After successful development of Steve Gainey, the team signed a bridge in Terence Bennett and look poised to compete in a very weak division for a long time. While they are 19th overall, it should be noted that they are the highest ranked team in the AFC North, so this would result in a playoff berth.
BOROMIR::
18.
Arizona Cardinals
( LR #14 )
Adarsh has been around and has always been very popular, experiencing some mild success. Playing in a division with Nic, Tyler and Maurice - we always love when he scores some upsets. That said, historically Boromir is a bit of an underachiever and sometimes makes some bad decisions. Adarsh showed that a bit this year by trading a lot of resources for Marcus Mariota. I don't know if he's gonna have the protection he needs from the right side of the line to excel as a scrambling QB - but time will tell. History shows we'll be rooting for him.
DENETHOR::
17.
Philadelphia Eagles
( LR #20 )
Neal is one of my favorite people in these leagues, and I'm a long time admirer. I've long wanted him to see some deep playoff runs, and while 17th seems like I'm not planning on it, that's certainly not the case. I'm just approaching the year assuming the Redskins and Cowboys are going to be REALLY good, and the Eagles will need to create some breaks this year to push themselves into the Top 12. Winning close games, and divisional games is going to have to be key. They united themselves with one of the other people I root for blindly, and that's Josh Freeman. I'd love to see them playing snowy playoff games in Philly. As an elder in this league, Denethor, I mean Neal, has a world of info to pass on. Perhaps he'll pass it on to his sons.
GIMLI::
16.
Minnesota Vikings
( LR #27 )
Ah, nothing like the crisp smell of an "under new management" sign. We all obviously love AC and wish him and his family the best, but it's always nice to see a veteran GM land with his favorite IRL team - as Breck did here with the Minnesota Vikings. Breck, who though graduated from his mohawk days, does sometimes come off as a drunken dwarf on the forums, but he's a really good guy with a good head on his shoulder that has the passion and drive to turn this franchise around. His biggest stumbling blocks are in the form of a block of cheese, and a gigantic bear... and that D-town Lion hasn't even been that cowardly lately. It's a tough division. Any of these teams could win it, and while I'd love to see the purple jerseys in the playoffs, I got to see some wins before I buy into Cam Newton winning 10 games behind THAT offensive line.
THEODEN::
15.
San Francisco 49ers
( LR #30 )
The 49ers are a team that should be winning Super Bowls annually, as they've had more Top 5 picks than any team in GZL history. And they've drafted pretty well, too. Dalvin Cook was a good add, even if it will take him some time to develop, and Geno Smith is a legit franchise QB. You probably wouldn't guess Mr. Heard has a decade of time spent in GZL, and while the first half of that was rough, the last three years of data shows 32 wins and two playoff berths. Could they make that 40+ and three? Maybe, but that trade on draft day with the Seahawks still has me a little shook.
EOMER::
14.
Chicago Bears
( LR #15 )
Mr. Laurenson has been
coping
with being in a division with one of the best - Kevin Mullendore - for quite some time. That's only going to get tougher with Breck joining the fray and Tom apparently hitting on all cylinders. That said, Andrew Luck looks poised to have a bounce back season, and Bronze Pittman has established himself as one of the best in the league. Rookie WR Michael Williams is my pick for Offensive Rookie of the Year, and barring any injuries they boast one of the better OLs in the league. The defense is riddled with former Top 10 picks and standout defenders, that headlined by the scariest individual player in the league - Jadeveon Clowney. This team has had 9 or more wins in 5 of the last 6 seasons and only 3 losing seasons ever. I don't see any reason they won't win 9-10 games this year and be right there in the playoffs with the best of them.
GOLLUM::
13.
Tampa Bay Buccaneers
( LR #22 )
The reigning NFC Champions - something that is never as fulfilling as saying "reigning Super Bowl Champions" - the Bucs looked to be firing on all cylinders in the preseason. (4-0) doesn't mean too much for the meaningless games, but the team showed they can compete and (for some reason) played and beat a bunch of division rivals, which showed perhaps the NFC South is still their yard. The Bucs have never missed the playoffs in GZL history - so this would be a low ranking, but the team is completely reliant on Jameis Winston staying healthy, and the team also has a regressing Claudio Ambellina that is banged up. Maybe I'm low on my own team, but I think last year was our best chance to get the Super Bowl. This window is not closed, but the winds of rebuilding change are chiming in Tampa.
TOM BOMBADIL::
12.
Detroit Lions
( LR #23 )
Awww, Tom. The loveable guy that sometimes makes you crazy. We love having Tom in GZL - and it's just been an added bonus that his teams have been so well run the last couple years. I think this division is really tough, so a slide down is not out of the question, but there is no denying this team is built exactly like I like them in the trenches. A downright scare DL is accompanied by one of the better OL's in the league, and it's clear that some just above average talent at QB, WR, HB, and LB could excel and overachieve. If they accomplish that, the secondary is solid enough to make some noise and this team could be a real contender. They are going to have to win Divisional games though, so we'll see.
ELROND::
11.
St. Louis Rams
( LR #2 )
My buddy Tyler Richardson - who has been judging me for as long as I've known him! But hey, he's got a GZL Super Bowl, and I don't, so a tip of the hat to him. Likewise, he never got one in RZL
got 4), so he's still my little brother until he can win a few more here. Will he add another this year? It's not that crazy to think he might. I'm not a huge Clausen fan - for someone with his attributes to play a decade and only have a sub 70's QBR is beyond alarming - but it's safe to say he's never played a full season with the kind of explosive talent he has at WR this year. The offensive line is OK, and the running back situation should net ~1600 yards and ~12+ TDs. When you flip to the OTHER side of the ball though, the team is absolutely terrifying. Very few holes to speak of, and most positions feature elite talent at the position. I rank them neck and neck with the Seahawks - with the slight edge to Nic, but I think both teams make the tournament and make some noise once they get there.
BILBO BAGGINS::
10.
Seattle Seahawks
( LR #21 )
The Seahawks and Nic St. Marie are an enigmatic franchise because Nic really plays by his own rules. He does things I'd never do - like enter the season with Jonathan Cortez as your best running back - but he usually makes it work. I frankly don't see Cameron Hester playing 16 games for the Seahawks this year, and for as good as I think this team is, some early trials could turn this into a "let me make Landry Jones the next elite GZL QB" season - one that results in a high draft pick. But man - with these offensive weapons, this team is going to be scary for a long time. They've cleaned up some of the holes they had in the LB corps, and their secondary looks legit. I label them a Super Bowl contender.
GANDALF THE GREY::
9.
Denver Broncos
( LR #9 )
Gandalf - the old wizard that went down slaying one of the GZL beasts, he arose triumphant from the ashes a champion. While still a very good roster, this team faces some real challenges on their quest to repeat. The first is the running back position. While they probably won't suffer a huge drop off in production here with a rookie, however they will see an increase in turnovers, and likely a drop in 3rd down conversion rate. If you're trying to unravel the formula for how an underdog Broncos team beats Tim Nissen's Titans, Matt Spencer's Patriots, Garth Pearce's Raiders, and Anthony Fernandez' Bucs - you likely look to numbers like 39% 3rd down conversion rate (10th), their 26:57 time of possession (3rd), their 15 rushing TDs (5th), or their 49% TD rate when they get into the redzone. While the team lost a lot of fumbles, their starting RB was only responsible for 2. Starting a rookie HB can and will affect all of those areas. This is still a very talented team that will go far, but I think repeating will be very tough considering how close it was last year, and how much room there is for regression on offense this year. That said Mcaffrey should develop into an outstanding prospect and should have a good season - they just needed better than good to hoist the Lombardi Trohpy.
GANDALF THE WHITE::
8.
Jacksonville Jaguars
( LR #18 )
Another old timer that has resurrected in GZL, this time back in Jacksonville where he was at his best, the Jaguars look poised to be a Dark Horse team this year. Partially benefiting from the Bucs super meltdown, the Jags now have the best passing attack GZL has ever seen. Veteran Bull Griggs has come in to carry the rock, and if the offensive line holds you have to imagine this is an offense that will set records. On defense the front 7 is legitimately terrifying, but the secondary is going to need all the help they can get. Without many future draft picks to trade off, this team could end up stuck in the secondary if it proves not to hold up. They don't really have one shut down corner, let alone two. There are options out there - Gunner Recall, Patrick Peterson, and Steven Yates in free agency, but with only $3M in cap space they are stuck. Cutting the declining and expensive Martez Wilson would put them at nearly $9M in cap space, which would at least let them add Gunner - who though small, would be able to chase down anyone that gets deep - in the rare event the front 7 can't get to the QB first.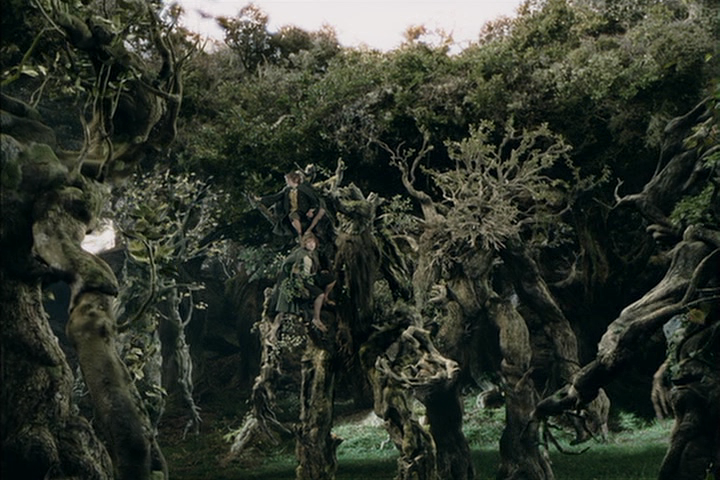 TREEBEARD & QUICKBEAM::
7.
Dallas Cowboys
( LR #24 )
6.
New England Patriots
( LR #6 )
Two cherished elders of the GZL forest, these regular season champs look poised to make some noise this year. Imagine the scene where the trees join the war and start crushing everyone. That may seem like putting a lot of faith in Connor Cook and Ryan Nassib - but instead consider it putting a lot of trust in Spencer and KVW. Each team has a lot to like - I think the best new addition in New England was HB Gerard Campbell, but Justin Blackmon is a sneaky good FA signing. That defense - man it's amazing on paper. One of the most talented in the league. Will they perform? For the Cowboys, AKA the reigning defending NFC regular season champs, I love the Fletcher Cox addition, and I think that HB Ben Medina is great value for just cap space to replace Duke Johnson in a role where - let's be honest - Medina is going to get some reps. With 4000+ yards and 21 toughdowns in three seasons, you have to wonder why the division rival Giants didn't want him.
SARUMAN THE WHITE::
5.
Tennessee Titans
( LR #3 )
Ah, the old faithful wizard that so desperately wants and needs a ring. The Titans could have easily dismantled and rebuilt, but they doubled down on players like Christopher Henderson. They also added players like Sammy Watkins, so there is no indication they aren't trying to win now. It's a good thing, too - as the Jaguars are coming. While it will take the other wizard (the Jags) being reborn to dethrone the kings of the AFC South - that time is coming. For now though, this Titans roster is just TOO stacked, with no real weaknesses except maybe LT. I expect Vince Rogers to be the GZL MVP.
LEGOLAS::
4.
Washington Redskins
( LR #8 )
This is one that could have easily been lumped in with "Return of the King", as the return of Super Bowl winning GM Kurt Ison is another outstanding get for the GZL and a sure-fire reason why we're coming off of one of our most active and exciting off-seasons in a while. The defense on paper in Washington looks intense - and that was BEFORE they added Myles Garrett. They DO have some question marks on offense though - will they go scrambler at QB, or youth? Either option could be a real liability with unpolished OT's on BOTH sides. Also, who is the starting running back? It might not be a bad idea to give Free Agent Doug Martin a shout - or at least call the Buccaneers and see if a pair of picks could lure Duke Johnson away. As for the Legolas tie-in? Sure, Orlando Bloom is English, but we all know the elves are Australian.
SAMWISE GAMGEE & FRODO BAGGINS::
3.
Oakland Raiders
( LR #5 )
2.
Green Bay Packers
( LR #1 )
GZL is definitely a passion of mine - I love it. But there is little doubt that the last few years I've been relegated to "GM" as I managed a new child, a new career, and a lot less free time. The GZL which was carried passionately for many years by Ricky Lung and myself would have died off if it weren't for Frodo Baggins - Mr. Kevin Mullendore. Now, nearing Mount Doom, the ring has just wore out poor Frodo. Thankfully, his good friend Samwise Gamgee - Garth Pearce - was there to pick up the slack. I'm very, very grateful for these two men, and it's admirable that they manage to keep this place afloat WHILE ALSO maintaining two of the best teams in the league. The Raiders lost a little depth this year, but their defense looks potent and ready to make a 3rd consecutive AFC Championship game. It's weird seeing a Packers team NOT led by Doug Martin, but if last year was any indication, they'll be just fine and competing for another Super Bowl this season. Last year they upset the #1 team in the NFC, and if it weren't for their FIRST important loss to AF and the Bucs since the RZL days, the Packers would have likely made the Super Bowl and took care of business against the Broncos after narrowly losing to the Raiders last year.
ARAGORN::
1.
New Orleans Saints
( LR #29 )
This is a painful one - as we've ruled over the NFC South with an iron fist for some time. In fact, the Bucs have won the division for the last SIX years in a row, and EIGHT of the last NINE seasons. That's pretty incredible, as we've gone largely uncontested while teams continually rebuild and reshuffle. The crazier part is when you consider how many different QBs the Bucs have had in that span. The last time the Bucs were challenged were in the first two years of the league when Ricky Lung was the GM of the Saints. This is not to say at ALL that there haven't been talented GMs in the division, as there have been, but none like John Stanley. The two-time Super Bowl GM has returned for one reason and one reason only - BEAT AF. And I think he can, and I think he will. John has wasted no time bringing in familiar faces to help - like QB Blaine Gabbert and Kennan Allen - coupled with an aggressive Free Agency and Draft cycle. This is truly, the return of the king, and I foresee the Saints winning their first division title since 2011.
Thanks for reading! This is an

OCCASIONAL

feature! I would love to hear your thoughts!